How to Keep Your Family Healthy with Smile Brilliant Toothbrushes
Updated: Apr 29
Halloween is one of the most popular holidays in America. Placing a fun scarecrow on your porch, carving pumpkins for jack-o-lanterns, or going trick-or-treating can provide an enjoyable time with friends and family. But what will all of those sweets do to your teeth?
Plaque is a sticky layer on your teeth formed by leftover food particles and bacteria in saliva, which can damage enamel and lead to cavities if not removed properly. Plaque Highlighters use oral dye to allow you to easily see where plaque has been building, therefore making those problem spots easier for kids (and adults) to know what exactly needs to be brushed away!
Eli was super excited at the prospect of turning his teeth purple (especially with it being a Halloween color). After chewing the tablet for 30 seconds, we rinsed out our mouths and beheld all of the spots that needed extra attention. I wasn't shocked that Eli had a few extra purple spots on his teeth than I did with all of the sweets he enjoys eating.
After we saw all of the spots that needed cleaning, it was time to start brushing. I used Smile Brilliant's cariPRO Ultrasonic toothbrush to get the job done.
The cariPRO Ultrasonic toothbrush has been the best toothbrush for me since its specifications directly rival that of known premium ultrasonic toothbrushes which are often twice the price. This toothbrush was able to help me clean all of the plaque off my teeth with 40k vibrations/minute! These vibrations help whiten teeth by naturally removing surface stains (up to 7x more plaque compared to a manual toothbrush).
In addition to regular daily cleaning, the cariPRO Ultrasonic toothbrush has 4 additional cleaning modes:
White - Most powerful cleaning mode for removing surface stains, polishing, and vigorous deep cleaning

Massage - Gentle gum pulsation mode for gum stimulation.

Gum Care - Gum mode for gentle cleaning along the gumline.

Sensitive - Ideal for users who find the default clean mode to be slightly too aggressive. This gentle cleaning mode is tuned well for those who have sensitive gums and teeth.
Once we were done brushing, we were able to easily see how well we did since we were using the plaque highlighter. It was a live "before" and "after" performance right in front of us... and it was super cool to see.
Eli immediately suggested that we even use it on Halloween.
*queue the silent internal parenting celebrations*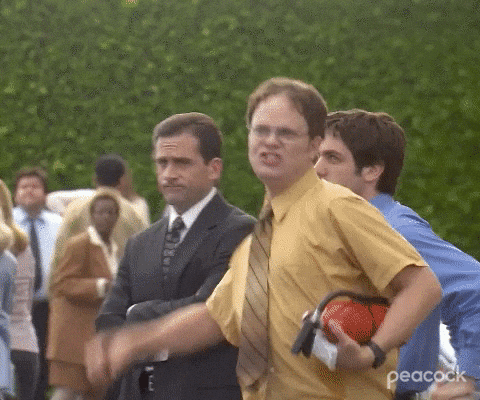 Needless to say, the plaque highlighter and cariPRO Ultrasonic toothbrush were a huge hit in our house. Now, brushing our teeth has become a fun game as we brush away the "purple bad guys" that try to give us cavities.
So, my final verdict on these oral hygiene products? Definitely Papa Perspective approved. The best toothbrush for adults hands down.
I can't wait to test out some of the other plaque fighting/teeth saving tools in the Smile Brilliant catalog as well down the road. Some of the other products they provide are:
If you're in the market for the best toothbrush for your teeth, use code PAPA20 for 20% off your order over at Smile Brilliant!
Have you ever used a plaque highlighter before? Do you use an ultrasonic toothbrush? Let me know your favorite ways to keep your teeth clean below!
Author: Andrew McFarlane
Andrew McFarlane is a full-time dad and a parenting blogger. He shares advice for new parents, experienced parents, and any parent in-between at PapaPerspective.com. He does this through positive parenting methods, the best parenting gear, and lots of laughter. When he's not blogging about the best parenting practices, he'll be out taking photos, playing hockey, or spending time with his wife and 2 boys.